Mr. Dog's Christmas at the Hollow Tree Inn is a classic children's story about the friendly trickster Mr. Dog, who brings the magic of Christmas to his animal friends in the Deep Woods.

"This gorgeous edition" tells "the charming Victorian tale of Mr. Dog, a rascal who poses as Santa Claus to give gifts to his forest friends 'Possum, 'Coon, and Crow... [it] features a hard cover wrapped in red linen with gold-stamped lettering and something the story never had before: four-color illustrations." Read more...
San Francisco Chronicle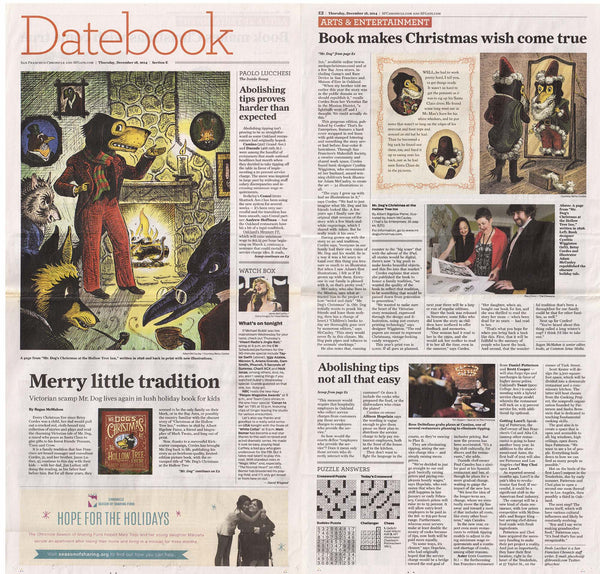 The Mr. Dog Podcast
Come gather 'round! Every two weeks until Christmas we're reading another of Albert Bigelow Paine's classic, Victorian-era children's stories about the Hollow Tree and the animal friends that live there. You can always find the most recent episode right here, and a full archive of the show on our podcast page.
Christmas comes to the Hollow Tree Inn, but not without some behind-the-scenes magic on the part of Mr. Dog.