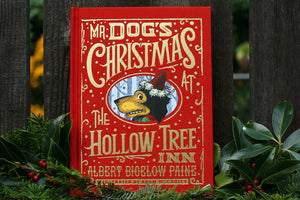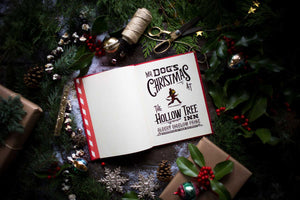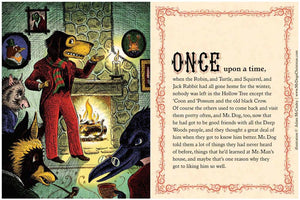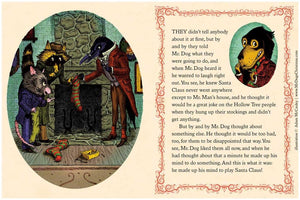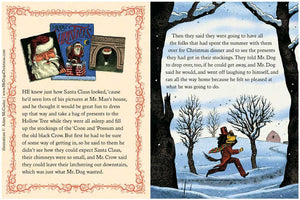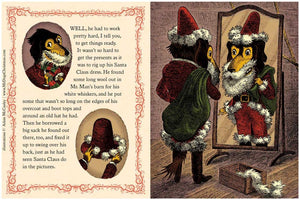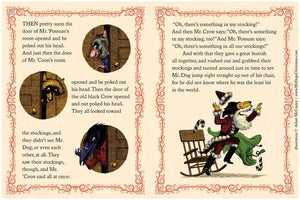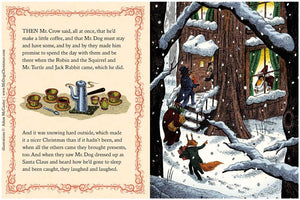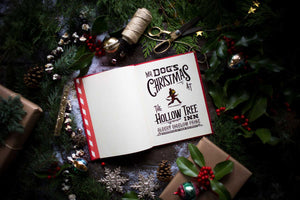 Mr. Dog's Christmas at the Hollow Tree Inn
Meet the mischievous but kind-hearted Mr. Dog: a worldly raconteur who delights in telling tales of Santa Claus's visits to Mr. Man's house. His friends at the Hollow Tree Inn—Mr. Crow, Mr. 'Coon, and Mr. Possum—have never heard of Santa Claus. They're mesmerized by Mr. Dog's descriptions of the jolly old man and, naturally, they'd like to entice Santa to the Hollow Tree. So Mr. Dog decides to play along. His generosity, creativity and careful planning result in a joyous celebration for all, capturing the essence of Christmas as a time for love and giving.
FREE SHIPPING to U.S. destinations. 
ORDER NO LATER THAN DECEMBER 15TH, 2022, noon PST, FOR DELIVERY BY CHRISTMAS 2022. Orders placed after that date will be shipped the week of January 3rd.

We're so excited to share this story and tradition with all of you! Our book features a beautiful hard cover wrapped in red linen, with a foil-stamped title framing Mr. Dog's handsome portrait. Inside, the story unfolds over 36 gorgeously illustrated full color pages.
story by Albert Bigelow Paine

illustrations by Adam McCauley

design by Cynthia Wigginton

hardcover, wrapped in red linen with embossing, gold foil and color image

36 full-color interior pages + decorative endsheets

7.375 inches wide x 9.75 inches tall x 0.375 inches high

Published: October 2014

Publisher: That's So Enterprises

ISBN: 978-0-9916156-5-0